Tailored Pest Control For Freehold, NJ Businesses
Companies across The Garden State give nothing but the best to their customers. Why should pest control be any different? At Pestmaster® Services of Brick, we combine eco-friendly pest treatments with minimally invasive practices so that your business can continue running smoothly – without any pests in the way. You work tirelessly to deliver exceptional service to your clients, and we promise to deliver the same to your company. Learn more about our competitive pest control for New Jersey businesses.
Our Commercial Service Process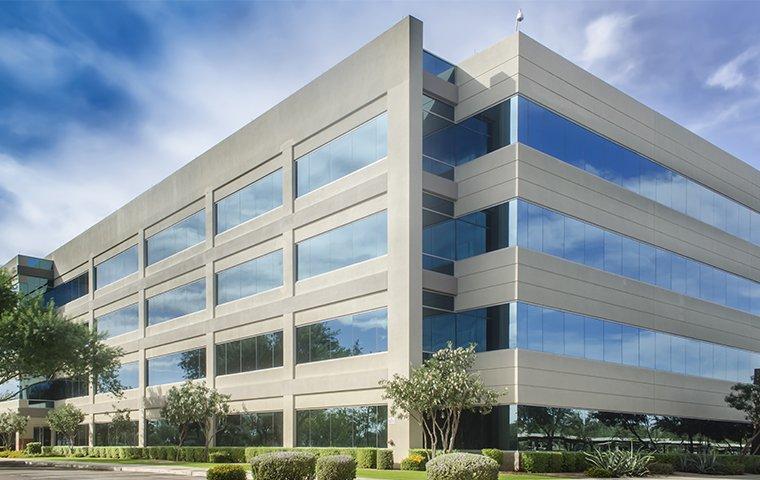 More likely than not, businesses often have pest problems without anyone even noticing. It's no one's fault. Pests are tricky; they find their way into the cracks of even the cleanest properties, and sometimes they stay put for years before anyone finds out.
Pest Inspection
To discover whether or not you have an active pest infestation, we begin with a thorough, intensive examination of your premises. Even if you called us with a specific pest problem at hand, we take care to examine every square inch of the property before we go about addressing your pest problems.
Our pest inspection generally includes de-webbing services as needed, and we identify any potential entry points in the company's foundation so that pests can't get inside.
Eco-Friendly Treatment
After our inspection, we get to work on treating the property, using environmentally friendly practices and pesticides that won't endanger the health of your business, customers, or employees. When possible, we lay bait, traps, and monitors in predicted pest hotspots, ensuring that any insects or rodents around the property don't get inside and don't reproduce.
In addition to our thorough approach to pest control, businesses that rely on Pestmaster® Services of Brick receive the following benefits:
Monthly ongoing checkups and services to maintain property pest monitors

Regular de-webbing and weeding services, especially for properties with significant outdoor space

Services to veteran and military companies, including comprehensive pest control for military bases

Our Pestmaster® Services pest-free guarantee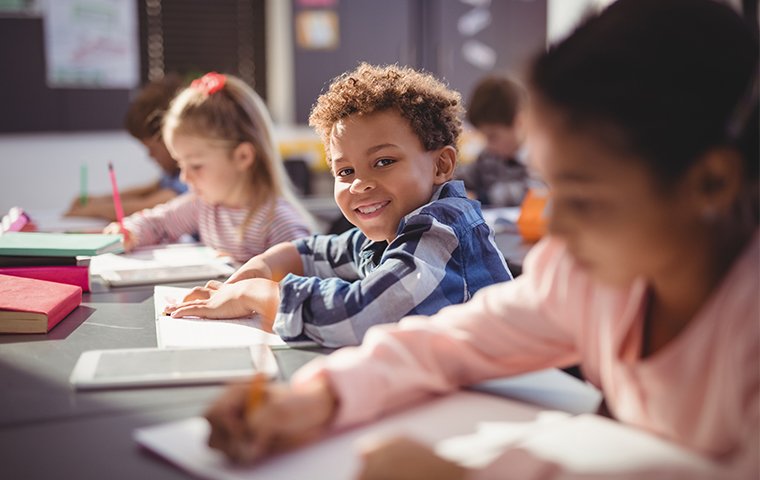 Schools
Bugs belong in biology books, not under the floorboards. We value the health of New Jersey's best and brightest students. Our effective pest control services set students and teachers up for a lifetime of academic success – without the detriments and distractions of pests. Keep pests away by partnering with Pestmaster® Services of Brick, NJ.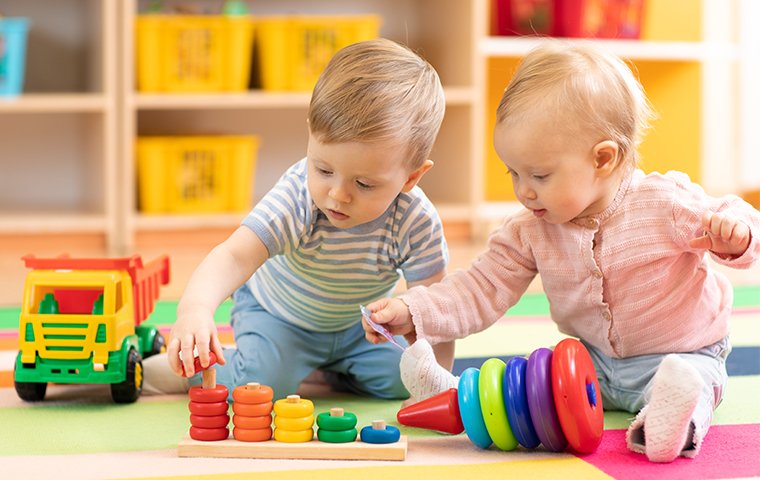 Child Development Centers
The last thing a parent wants to see when they pick their child up from daycare is bug bites. Child development centers are at high risk for infestations if the proper prevention tactics aren't in place. As part of our family-friendly pest control promise, we service all child development centers using eco-friendly, child-safe pest control practices.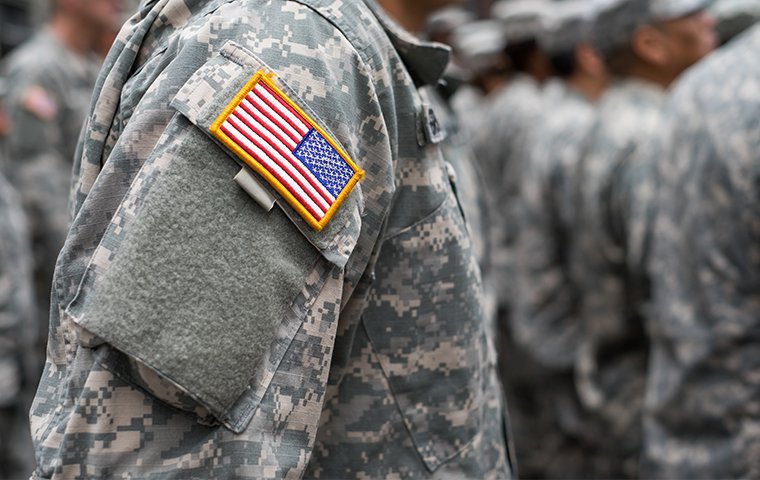 Military Bases
As veterans ourselves, we recognize how easy it is for infestations to wedge their way onto military bases. Because they cover so much space and pests have such easy access to them, military bases are practically breeding grounds for rodents and insects, no matter how rigorous the base's cleaning practices. In support of our troops, we offer comprehensive pest management services to all New Jersey bases.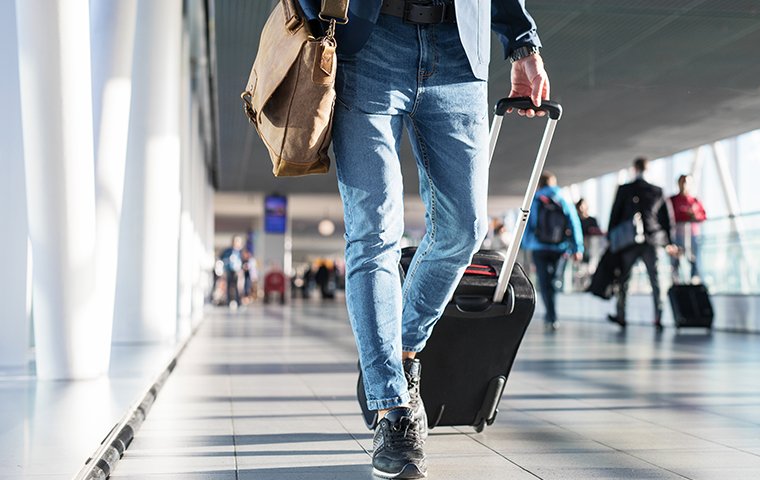 Public Transportation
With thousands of daily visitors, public transport hubs, including subway stops and bus stations, are insect and rodent hotspots. You care about the safety of your riders just as much as we do, so we clear out public transport spaces of pests without using chemicals that can endanger a passenger's health. We make New Jersey's transportation services cleaner, stop by stop.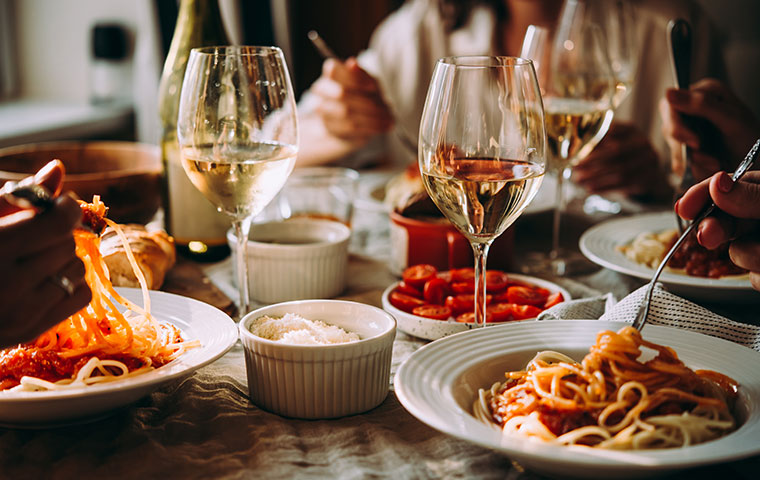 Food Services
With our eclectic mix of ethnic dishes and homemade meals, New Jersey's food service professionals know how to cook at a top-tier level. Restaurants must adhere to strict food safety standards, meaning that any pests, seen or unseen, present a significant danger to the quality of the food you serve and the health and safety of your customers. Our thorough pest control process ensures that your food, your property, and your customers remain pest-free.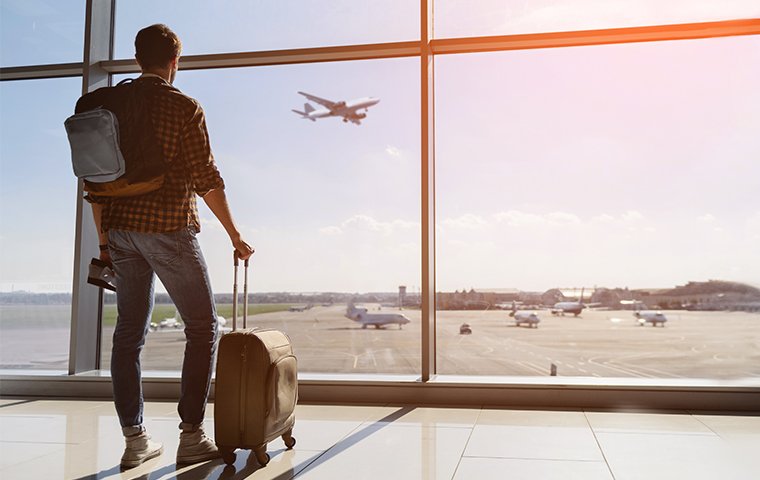 Airports
New Jersey's airports receive thousands of visitors every day, making them hotspots for pests of every kind. With so many nooks and crevices for pests to hide, and with so many unsuspecting passengers carrying insects with them, airports usually can't handle pest control on their own. That's why we handle airports' pest control needs for them, helping ensure the health and safety of every visitor to New Jersey.
Your New Jersey Business Is Important To Us!
New Jersey's businesses offer a unique sense of care and community to its residents, and we want to help them by providing the same. Whether you've seen pests on your property or think you need a checkup, Pestmaster® Services of Brick promises to improve the health, safety, and well-being of your business. Reach out to us today!