Quality Pest Control For Freehold, NJ Since 2008
James Godfrey, the founder of our company has been on the road all his life and spent years traveling throughout the Northeast as an exterminator. In 2008, James opened Pestmaster® Services of Brick, NJ to fill an important gap in New Jersey pest control services.
Veteran-operated, with a mix of certified technicians and expert exterminators, our company has spent the past 12 years offering thorough, dedicated pest control services to households, businesses, and military bases throughout The Garden State, bettering the lives and operations of New Jersey residents one property at a time.
Why Choose Pestmaster® Services?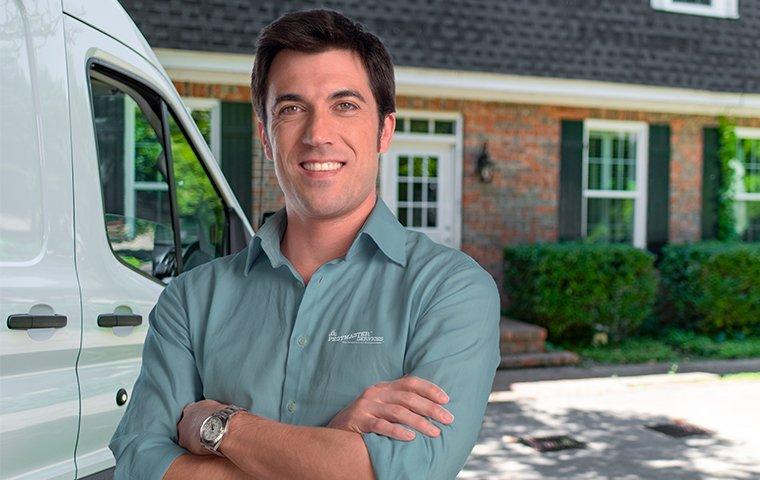 At Pestmaster® Services of Brick, we believe three things. First, we believe that all New Jersey families deserve to have safe, pest-free properties. Second, we believe in pest management services that help both the environment and the community. Third, we believe that an extermination company that's veteran owned and operated delivers pest control that's kind, efficient, and compassionate to your household.
Our clients have come to rely on Pestmaster® Services of Brick, NJ for the following:
Low-toxic, environmentally friendly pest control services

Monthly or quarterly check-ups to maintain your property's pest-free status

Eco-friendly weed control and herbicide for healthy lawn maintenance

Comprehensive home inspections that target both pest-attraction sites and areas where pests are likely to get in

Utility services that maintain the health and cleanliness of electrical facilities
If you think you have a pest problem on your hands, or if there are specific foundational issues on your property that attract and let in insects and rodents, don't waste time and money trying to fix them on your own.
Pests are sneaky and persistent, so you could easily make the problem worse. Put your trust in the pest management experts who can handle even the toughest infestations with care – reach out to Pestmaster® Services of Brick, NJ today!
Our Pest Control Promise
Our Pestmaster® Services promise guarantees that we will eradicate all your pest problems, prevent their offspring from hatching, and keep their presence far away from your family. Additionally, we work to improve the overall health of your property, ensuring that your home or business doesn't have any foundational problems or electrical issues that could inhibit your lifestyle or well-being. When you work with Pestmaster® Services of Brick, you receive not only the pest management you're looking for, but the home care you deserve.